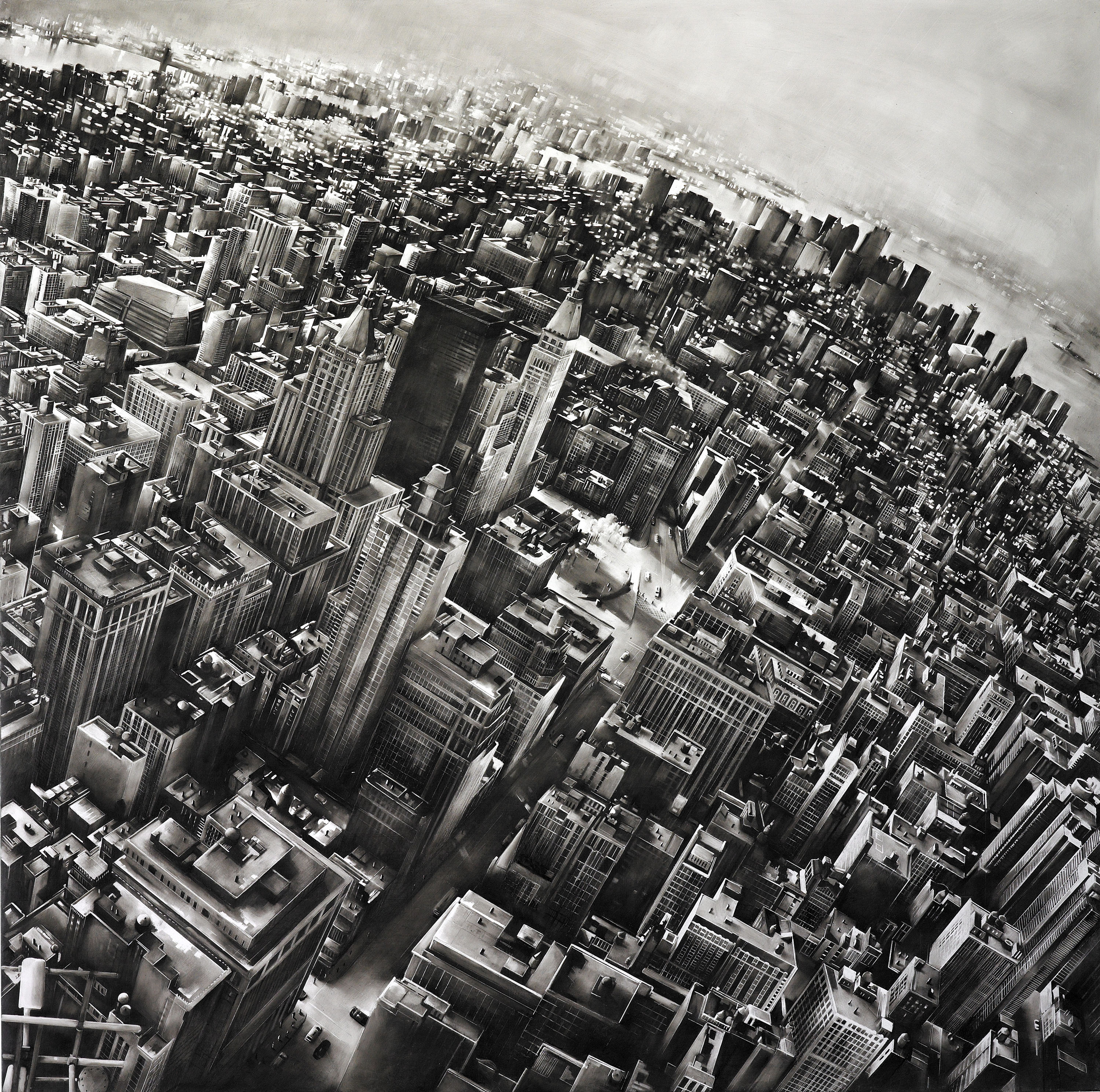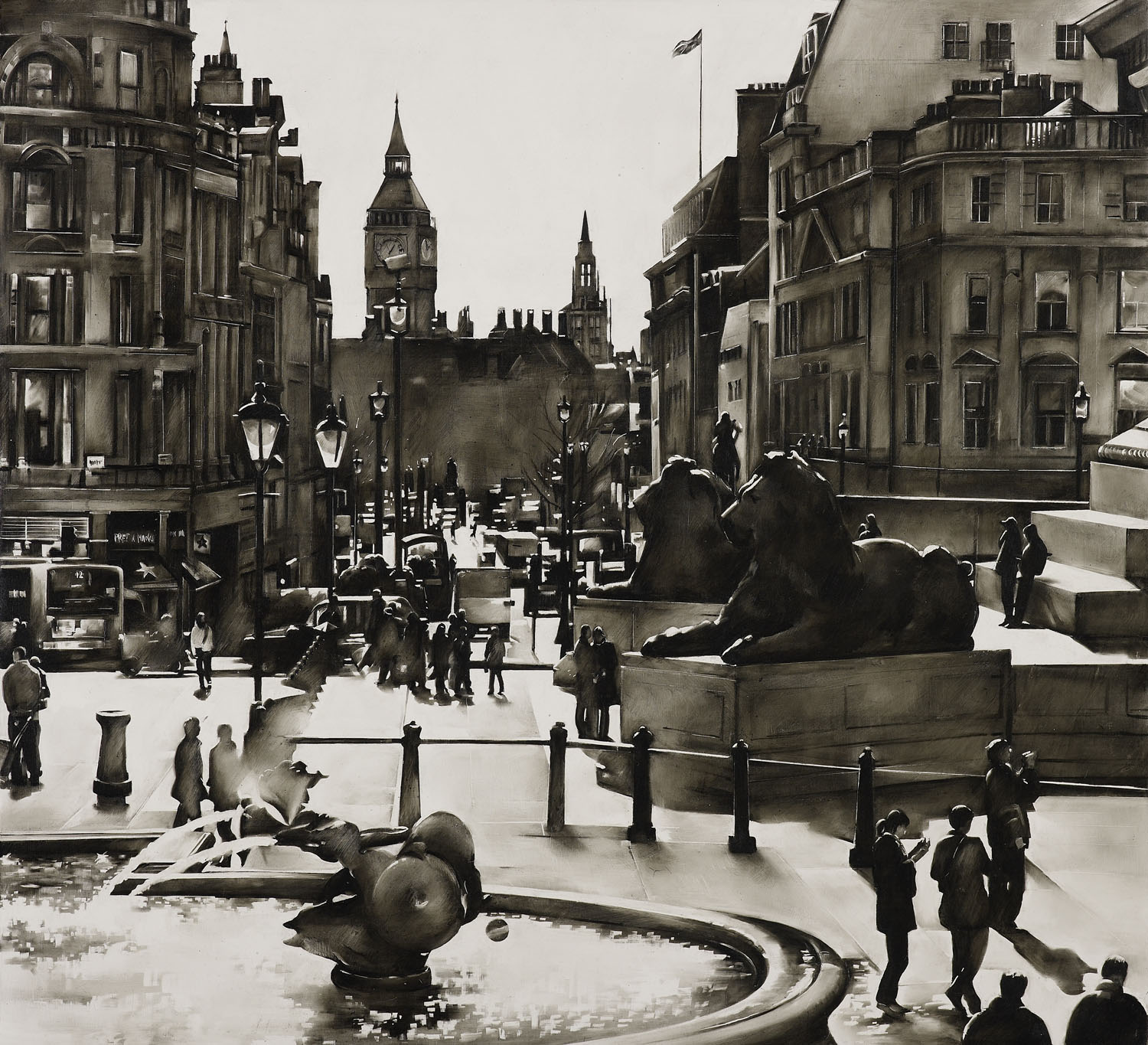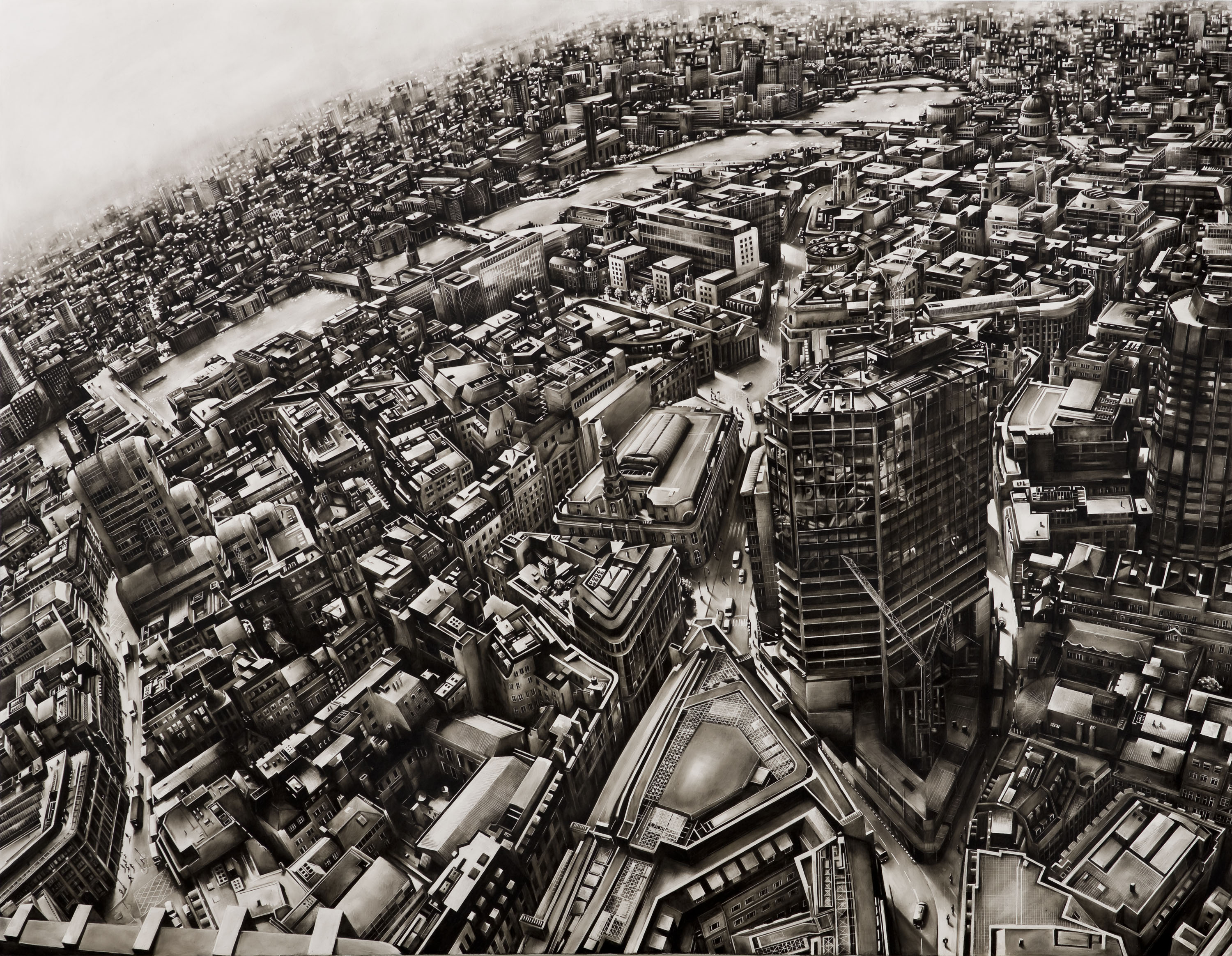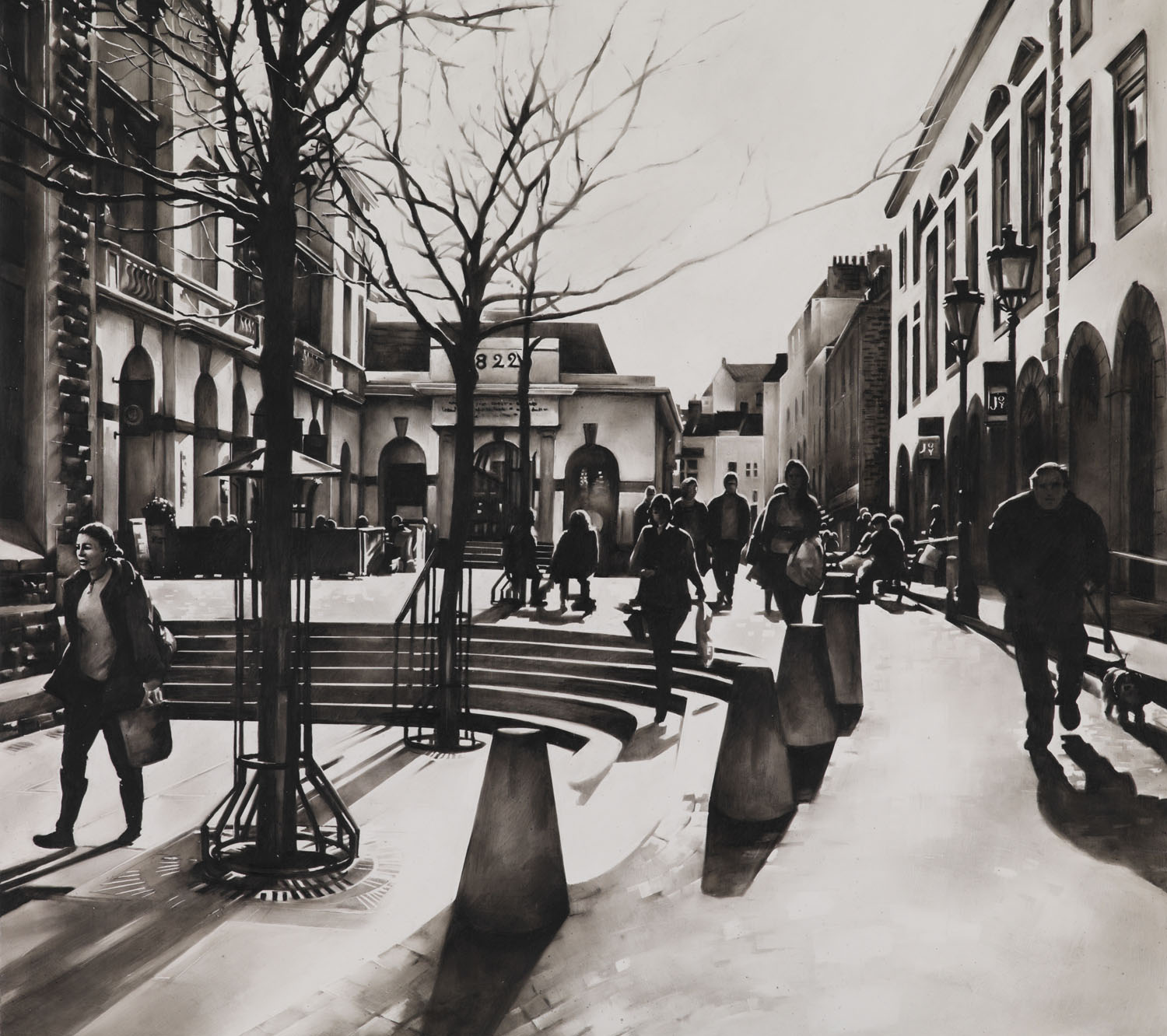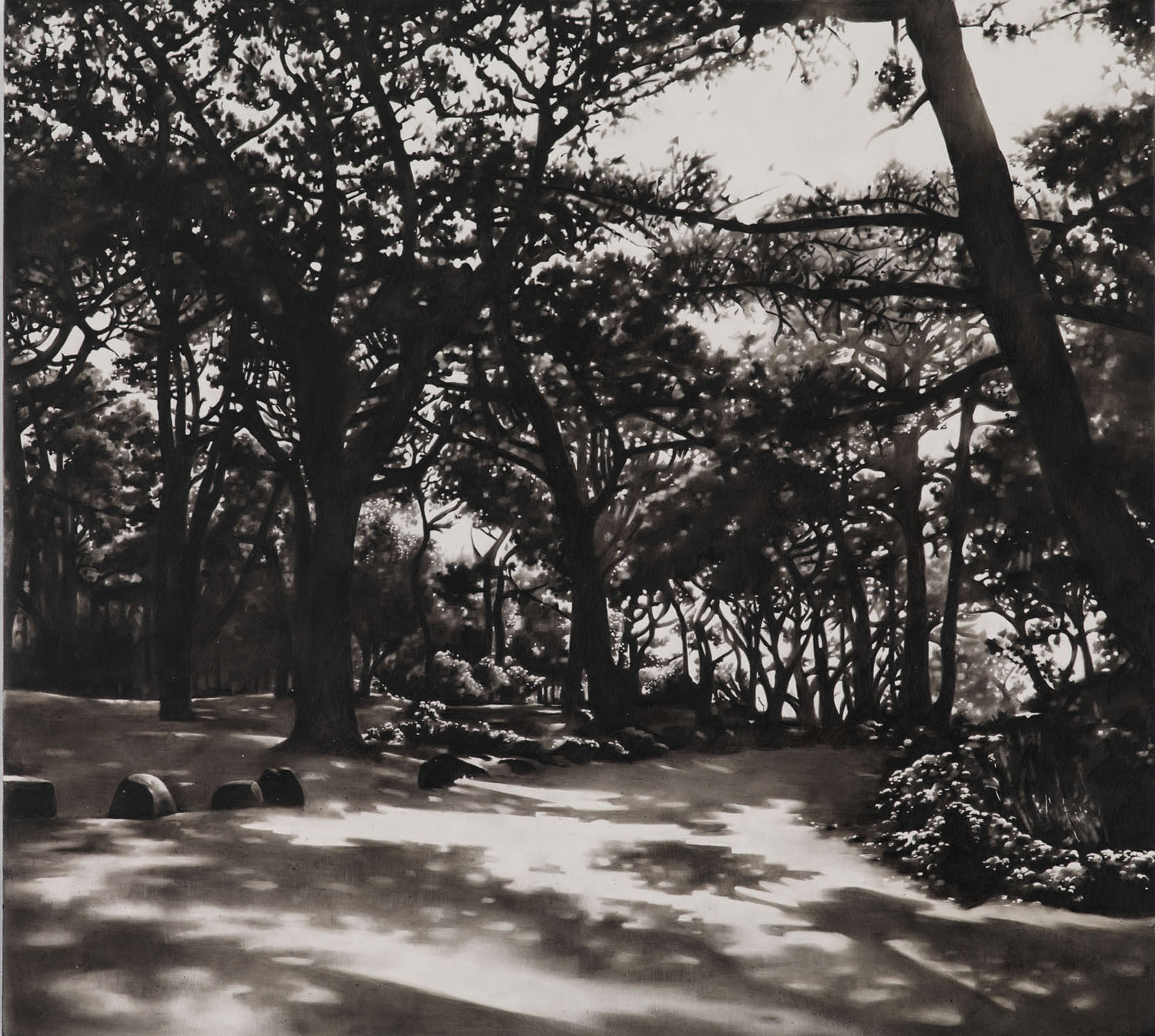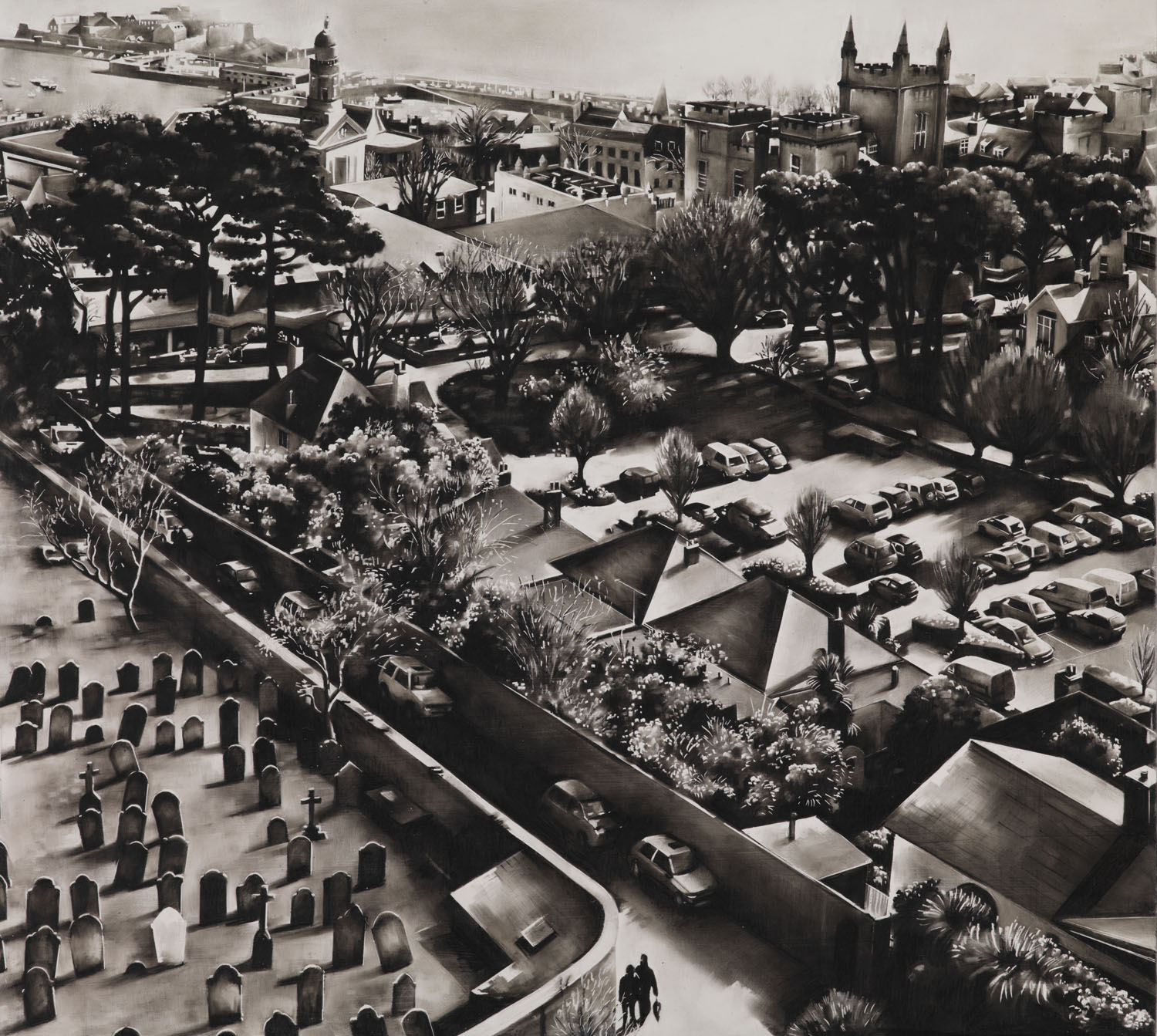 Born in Guernsey, Louise Lawton is renowned for her stark monochrome paintings of figures and crowd formations seen from high-up perspectives. The paintings are made on boards with a beautifully prepared gesso ground and then drawn onto using compressed charcoal.
Photographic in appearance, there is an abundance of white space and the detailed figures are denied any identity with their environment. This is in stark contrast to some of her more recent work, which depicts intricate cityscapes of New York and London. In these, space is scarce and individuals are unidentifiable. When seen along side each other, these two works provide a poignant depiction of the individual within a metropolis.
Louise graduated from Wimbledon School of Art with a BA Honours in painting in 2001. Having worked for a number of London and New York art galleries since her graduation, she continues to exhibit internationally.
In December 2021 Louise is very much looking forward to her next exhibition with Quantum Contemporary Art at Art Context Miami and then further shows in London and New York next year.  In the meantime, she is still available for commissions and direct sales as normal.